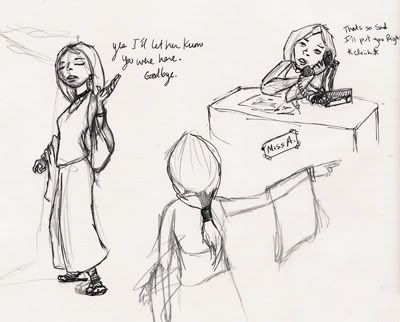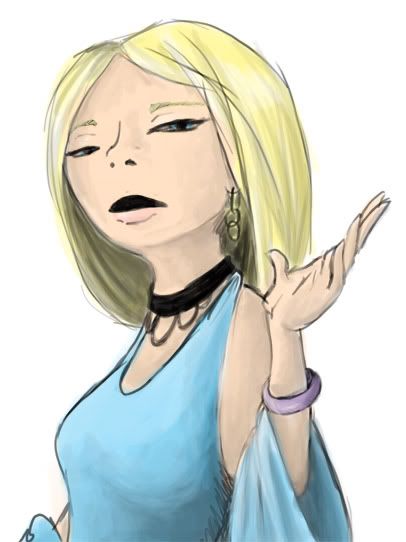 I joined
artslam
on livejournal. I'm wishing a little bit that I hadn't because my friends list over there is just completely over run by everyone posting the first day. I suspect it will slow after time, but its kind of crazy for me, my friends list is usually not so active.
anyhow. I am going character concept/development for this one story I've been building in my head. This isn't even one of the main characters. Its a minor character's secretary. She popped into my head because the main character is taken to see the oracle or whatever word I should use for that. I need to do research. Anyhow they first encounter Miss Ariel. She acts like she hates her job but that's just how she is and the oracle likes her so it doesn't really matter what anyone else thinks.
so many characters don't have names, including the main character. I think one of them is John, John and his strange friend Carl. and then Ariel. 3 of 7(that I know of) characters. I am aiming for 9 total, but that might not be how it turns out.