Yesterday was incredibly hectic seeming, but I have proof it wasn't.
Hourly comics are best explained
here
. I failed to do them on feb 1st, so instead I did them on the 2nd.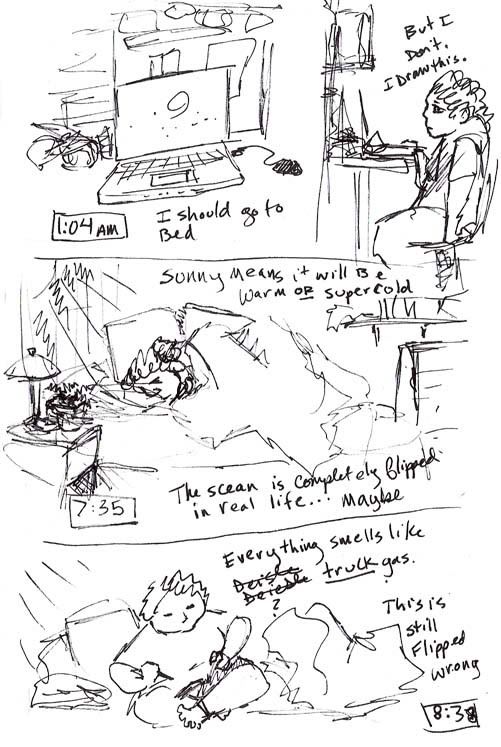 Page2
Page3
Page4
Page5
Page6
Page7
photobucket doesn't like really long images where they're all strung together, or this whole linking would be easier.