Had a lot of time to sketch at work today.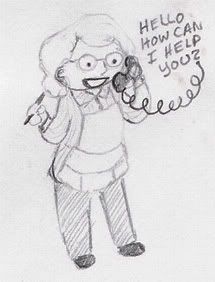 this is a lay from my work, she's really nice. I feel bad that she has to deal with the stupid angry customers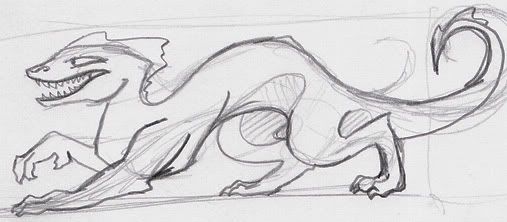 Before work I was reading people's IC journals for roleplaying on wow. I hate warpwhatevers from the game. They are very cool looking, but I hate fighting against them.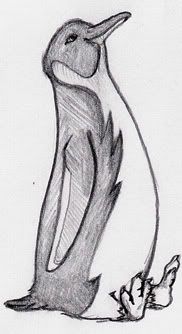 I watched Surfs Up on youtube recently, and I love the way the penguins are done. I made notes about how I wanted a "Chicken Joe is my hero" t-shirt. I may have to make this at some point. cause ya gotta love chicken joe. and so this is a very quick version of me as a penguin.