this is the one I was going to post on the 28th. Its so late already tonight it is tomorrow.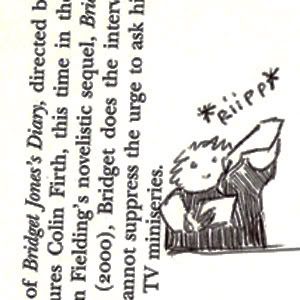 click the image!
it is a comic.
I don't like doing comics, because by the time I'm done drawing it's never as funny as when I started. Plus most of them are very simple humor.
I don't know who the thinner person is, but the one ripping up books is me. Yes I did do this, no one cared though so it's not an actual conversation.